South Arlington Service Center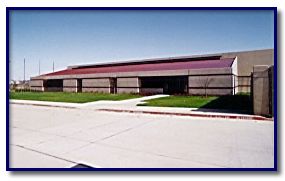 Component built a three building complex on a 13 acre acre site for the City of Arlington. The buildings featured buff colored site cast tilt up with horizontal rustification and a standing seam metal roof over the office area.
OFFICE/WAREHOUSE BLDG The office/warehouse building has 28,287 square feet, housing the City of Arlington Customer Service Department with adjacent offices, Meter Operations w/ adjacent offices, Field Operations w/ adjacent offices, Dispatch, Meeting Rooms, Large Restroom Facilities w/ lockers, Warehouse w/ mezzanine storage areas, Meter Assembly, Meter Testing w/ equipment, Covered Loading Docks, Exercise Room w/ equipment and jogging track mezzanine.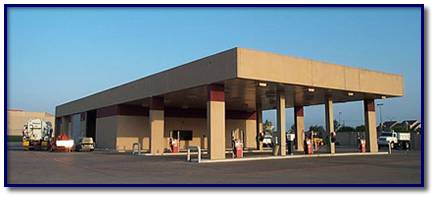 MAINTENANCE BLDG The maintenance building has 12,891 square feet, housing service offices, restrooms w/ lockers, two (2) large drive-thru service bays with floor mounted bus lifts, service pits, all lubrication equipment, engine wash w/ associated equipment, vehicle wash w/ associated equipment, tool storage areas, parts storage areas, tire equipment, compressors, vacuum stations and covered fueling islands.
VEHICLE STORAGE BLDG The vehicle storage building has 6400 square feet. It houses a large storage area for vehicles, large training room facilities, restrooms, offices, storage areas and ice machines.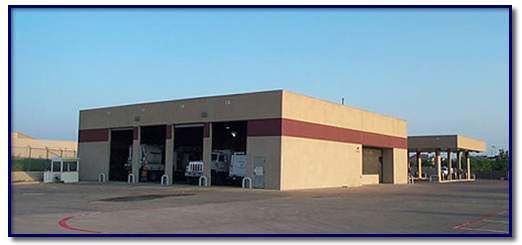 Home / General Contracting / Construction Management / Design~Build / Tiltwall Buildings / Metal Buildings / Standing Seam Roofs / Build to Suit / Contact Us / Links