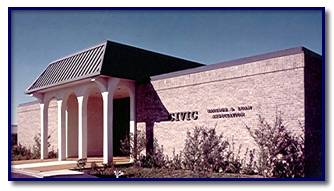 Design-Build

Component Construction was awarded it's first Design-Build contract in 1970. The project was for the home office of Civic Savings & Loan in Irving, Texas. This project was so well received that Civic awarded Component a second Design-Build contract for an office building to be occupied by the Irving Chamber of Commerce.
Component's 30 years of Design-Build expertise is one of the reasons we were chosen by Parts Unlimited to Design-Build/CM their new 150,000 sf Distribution center completed recently. Component continues to be a leader in the Design-Build field.
Major features of Component's Design-Build program:
Single Source Responsibility. Component assumes responsibility for every aspect of the project.

Relevant Professionals. Architects and Engineers will be selected according to their experience with the specific type of project, current workload and ability to work within a budget.

Value Management. Architectural design options are valued before being committed to design. Our ability to innovate provides optimization of materials, methods and cost control. All team members are encouraged to participate.

Cost Control. Meaningful estimates are produced early in the planning process and updated as the design progresses.

Flexibility. Changes can be made early, quickly and at minimum cost.

Early Completion. Construction may begin early while final drawing details are being completed.

Guaranteed Maximum Price. The final contract price is known much earlier.
The buck stops here! Design-Build offers cost reductions, more owner control, and earlier completion. The buck passing and related antagonism between owner, architect and contractor that are prevalent in "lump sum bid" contracts is eliminated.
We are a team! The team of owner, contractor, and architect/engineer has a common goal: Provide maximum value within a pre-determined budget. Teamwork is the catalyst for a fulfilling and enjoyable design and construction experience.
Component Construction Company
6333 Airport Freeway/ Fort Worth, TX 76117/ (817) 834-6274/ fax: (817) 834-6411/ email: info@CCCbuilds.com